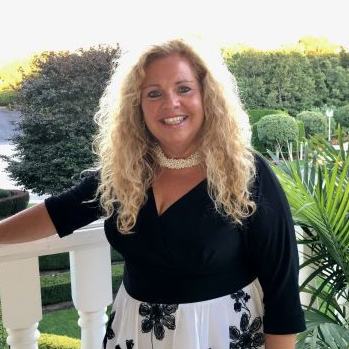 Family, Friends and Colleagues of Jane F. Shearer
Jane F. Shearer – better known as 'the Dean' to her family, friends, and students – was a dedicated administrator of Suffolk County Community College (SCCC).  Her passion for higher education showed through in every aspect of her life.  From a simple conversation with a stranger at the local bagel shop, to mentoring students through their years at SCCC, Dean Shearer was an advocate for all she met.  It was typical to find Jane handing out her business card to a young student with a sincere, "Let me know if you need ANYTHING!" at the end of their interaction.  One of her dearest colleagues called Dean Shearer an educational evangelist which indeed she was.
Her passion for higher education began soon after her graduation from Wells College (Class of 1978), as she pursued her Master's degree from Adelphi University.  Jane taught and later held the position of Dean of Academics at Berkeley College.  She also held various roles at the State University of New York at Farmingdale before becoming an adjunct professor at SCCC.  What she did not know at the time was that she had found her home; one that she would be a part of for the next 20 years.  During her tenure, Dean Shearer served as Associate Dean of Academic Affairs for the Eastern, Grant, and Culinary & Hospitality Campuses of Suffolk County Community College.  She was a proud member of the Guild of Administrative Officers serving for years as Vice President and then as President.  In 2012, Dean Shearer was the honored recipient of the prestigious State University of New York Chancellor's Award for Excellence for Professional Service.
Jane's favorite College activity was the SCCC graduation.  Her active participation year after year was the pride of her work as she experienced others achieving their dreams of completing their degrees.  No matter their walk in life or program studied, the students of SCCC were all special to her.
Dean Shearer was an ardent supporter of the mission of the Suffolk Community College Foundation and enthusiastically served the College with a big, bright spirit that reflected generosity, warmth, and love for those around her.  Upon Jane's untimely passing in the fall of 2019, her family made the decision to continue her work at SCCC by establishing a scholarship in her name – the Jane F. Shearer Memorial Scholarship.  What her family did not know at her passing, but would soon find out, was that Jane had already begun the process of creating a scholarship that would highlight the dedication of those students in the nursing program – a program under Jane's leadership and one she was passionate about.  She was a regular visitor to the nursing students popping in to say hello and ask them how they would handle a certain situation.
Dean Jane F. Shearer will forever be remembered as the bright spot in every room and a friend to all.  Her spirit lives on in the memories of those whom she loved and those who love her, especially her family, friends, and the thousands of students whose lives were touched by this gifted, talented, and much-admired educator.  By way of this scholarship, Jane's passion for higher education will continue to live on through years to come.
The Jane F. Shearer Memorial Scholarship is permanently endowed to provide annual awards in perpetuity for students at Suffolk County Community College.  This fall, two deserving continuing students enrolled full-time in the Suffolk County Community College, Eastern Campus, Licensed Practical Nursing (LPN) Certificate Program will each be awarded a $500 scholarship.