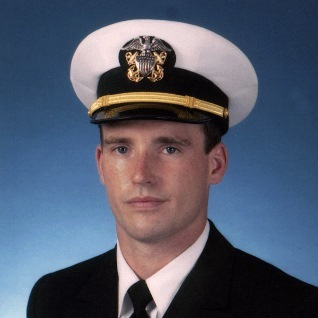 Suffolk Federal Credit Union in Partnership with the LT Michael P. Murphy Memorial Scholarship Foundation
Suffolk Federal
A fundamental commitment for Suffolk Federal is to support the younger generation as they fulfill their dream of attending college. Annually, the credit union has provided financial support to dedicated high school seniors and now partners with Suffolk County Community College to further its mission.
The LT Michael P. Murphy Memorial Scholarship Foundation
The LT Michael P. Murphy Memorial Scholarship Foundation was started in 2007 by Michael's family. Michael was an avid reader and felt that education was key supported by his favorite saying "Education will set you free". The Foundation's Board is committed to keeping Michael's life, service, sacrifice and legacy alive as well as that of his SEAL teammates. From its humbled and honored beginnings of awarding one scholarship per year, the Foundation now awards 18 scholarships. The Foundation is funded through kind donations from community members and proceeds from The Murph Challenge, a Forged® annual fundraiser. The LT Michael P. Murphy Scholarship Foundation is a 501( c )( 3 ) nonprofit organization with no administrative costs. All funds are used directly for scholarships only.
The Navy SEAL LT Michael P. Murphy Memorial Scholarship was created to honor the memory and legacy of LT Michael P. Murphy. A national hero and US Navy SEAL, LT Michael P. Murphy was posthumously awarded this nation's highest award for valor, the Medal of Honor, gallantly giving his life for his country and for the cause of freedom. By his selfless leadership, courageous actions, and extraordinary devotion to duty, LT Murphy reflected great credit upon himself and upheld the highest traditions of the United States Navy.